During my studies, I totally fell in love with writing strategical communication concepts. I just love to figure out the best way how to market and communicate a product, service or event effectively to the right target audience.
I get excited figuring out the best way how to implement an out-of-the-box communication strategy which is align with the company's goals. And I love it even more when I see the impact and the happy faces of my clients!
I am purely fascinated by the way we are able to connect and interact with people all over the world on all those various social media plattforms.
I think it's just genius!
Of course I am aware of the negative effects social media can have - especially when it comes to the youth - and that's why I only work with brands that contribute to a better well-being, greater knowledge or a better world. (and yes, travel belongs in this category!) ;)

My fascination for social media even went so far that I wrote my bachelor thesis about "How external blogging affects the reputation of organizations".
In 2015/16, I actually predicted todays influencer marketing world - without even knowing that the term influencer marketing even existed. And I studied in Switzerland where most of the trends will arrive like approximately 3 years later in general. ;)
I also predicted that our attention span will get lower and that everything will mostly focus on videos, pictures and micro-blogs (short blog posts).
And voila - it became true!
Nowadays, I establish social media marketing strategies, create content for facebook, instagram, pinterest and twitter.
Further, I am managing various facebook groups and pages many focused on tourism. Community management is king when it comes to social media and I am happy to help you with it!
My next superpower is writing and producing engaging, persuasive and coherent content. And believe it or not... well written website copy and blog posts light up my heart. 
I have been writing articles, blog posts, newsletters, press releases and website copy since more than 5 years.
I interviewed and portraited people for the employee magazine of Zurich airport, created a journalistic newsletter every day for more than 30.000 Blendle readers. I wrote various blog posts, press releases and overall content for Channable, a Dutch software company.
My journalistic work, which mainly focused on culture, sustainability tourism, gender studies and productivity, got published in the Globtrotter magazine Switzerland, Aargauer Zeitung, Schweiz am Sonntag, Miss Moneypenny, in den bergen and many more.
Language connects! Not just people but also you and your (future) clients. If you are planning to enter the German market, you need (next to a bullet-proof communication strategy) a spelling-free and clear website copy. I can translate your English and Dutch texts into proper and easy digestable German copy.
Let's get those German speaking customers!
you can talk to me in...
German              native speaker
Swiss German      native speaker
English               fluent
Dutch                 advanced
French                good command
I had many different jobs across the tourism, media, event marketing, online marketing and tech industry. Over the years, I could see behind the scenes of a lot of companies and my experience of working both at agencies and in-house helps me in my work as a self-employed personal branding coach and online communications & pr advisor.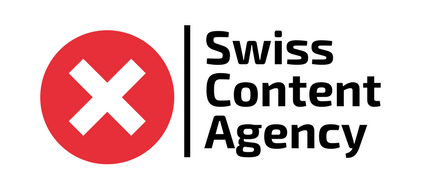 Since 2017
Marketing Communications Consultant & Business Coach / Founder
Swiss Content Agency
---

Marketing and communications specialist (German speaking market - DACH)
at Channable
(2017/2018)

German Editor
at Blendle
(2017)
---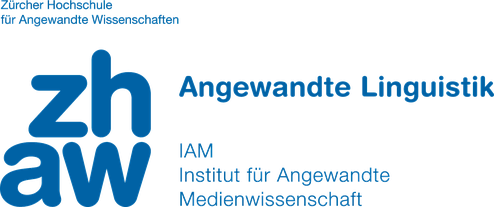 2013 - 2016
Bachelor of Arts in Communication (Journalism and Organizational Communication)
at the IAM Institute of Applied Media Studies
School of Linguistics
Zurich University of Applied Sciences
Bachelor Thesis
"How external Blogging affects the reputation of organizations"